Navy MWR ESPORTS is a Community Recreation initiative designed to provide entertainment and recreation opportunities through competitive sports. This multidimensional initiative will also increase programming opportunities at MWR Liberty Centers through technological improvements and provide top-quality esports competitions to the Navy community.
Catch live events featuring Sailors from around the world. Watch the live stream at www.Twitch.tv/NavyMWR.
For news about Navy MWR ESPORTS, sign up for our ESPORTS Newsletter.
Be Part of the Action! Join one of our upcoming Navy MWR ESPORTS Tournaments.

Call of Duty: Warzone multiplayer tournaments on PlayStation, Xbox, or PC:
Enter your team or as an individual. The competition is open to authorized Navy MWR patrons ages 18+, with priority given to active-duty Sailors. If you have any questions regarding eligibility, please contact us here.​
Prizes provided by Navy Exchange. Each player on the 1st place team will win a $100 NEX gift card.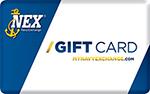 Helpful Tips
How to create a Discord account: https://f.io/HJJQLUmt
How to create a Twitch account: https://f.io/AZ-LLjxg
How to create an Activision account: https://support.activision.com/