The Navy General Library Program (NGLP) manages the Navy's MWR Library Program, which includes ashore and afloat Libraries as well as the Navy MWR Digital Library.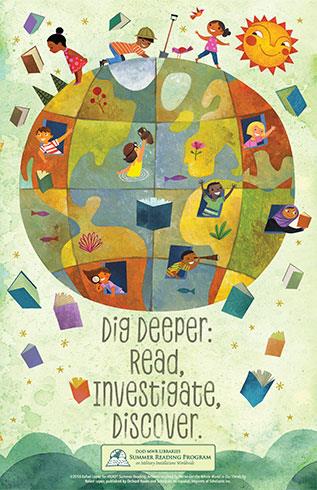 DoD MWR Library Support:
DoD Summer Reading Program
NGLP has managed the DoD-wide Summer Reading Program for nearly 200 installations worldwide since 2010. The Virtual Summer Reading Program ensures military families can join the program even if they are not near a military installation. In 2019, 72,102 readers of all ages read 56,197,796 minutes - the equivalent of 107 years! For more information visit:
https://www.ila.org/dodsumread


Deployed Forces Support, managed by the Army General Library Program, includes providing compact, battery-powered audio books and monthly shipments of popular paperbacks to deployed units.
Navy MWR Digital Library
The
Navy MWR Digital Library
offers more than 25 online services, available 24/7 from any location with Internet access, for Navy personnel and their families, civilians, and retirees. Many services have an optional mobile app to make accessing services even easier. Online services include:
•
Journals, Magazines, & Newspapers
•
Vehicle & Engine Repair