The Navy General Library Program (NGLP) manages the Navy's MWR Library Program, which includes ashore and afloat Libraries as well as the Navy MWR Digital Library.
Summer Reading Program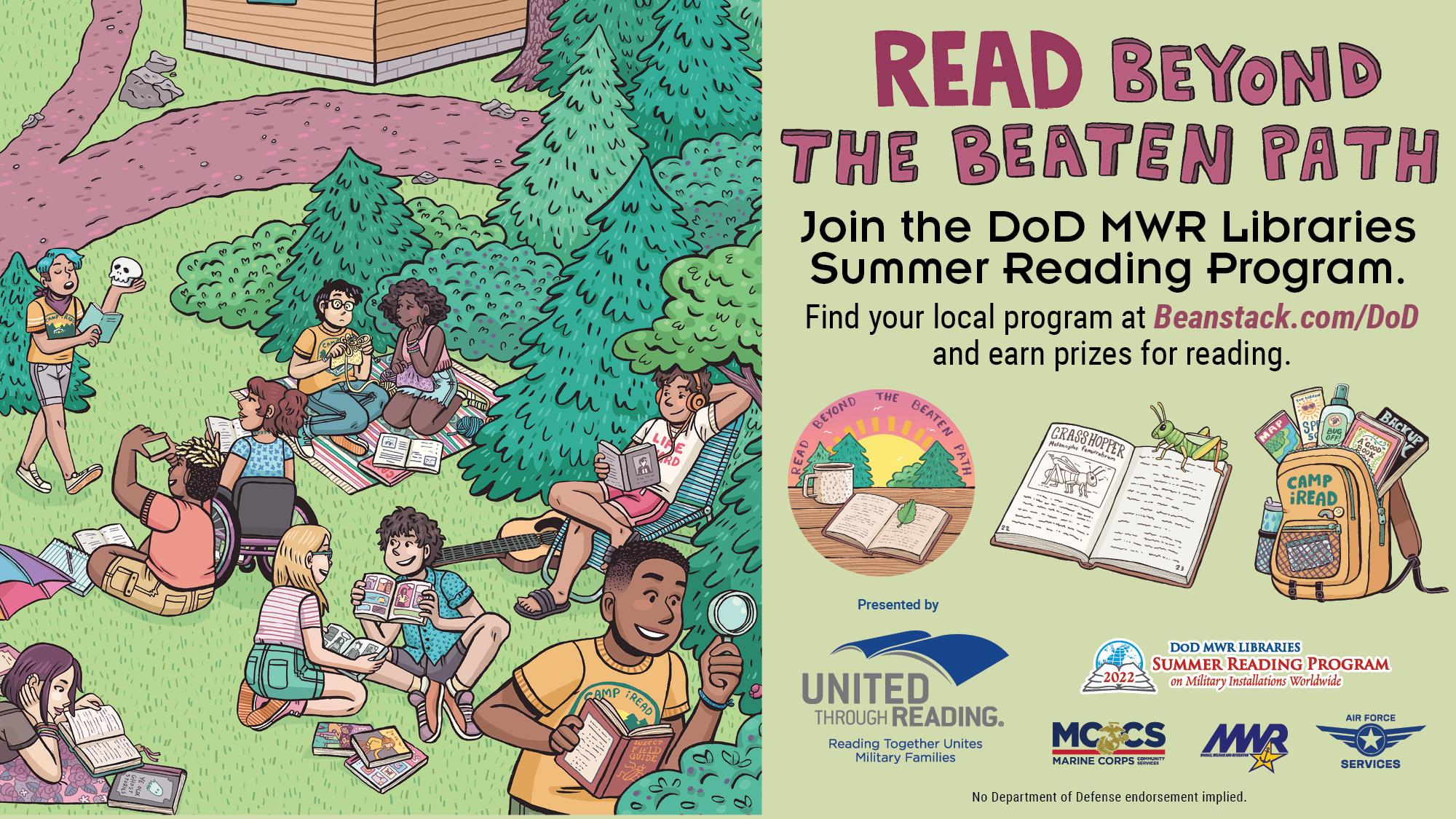 Kick off your summer with a reading adventure! Read Beyond the Beaten Path with DoD MWR Libraries Summer Reading Program presented by United Through Reading.
This summer, Navy MWR Libraries around the world will host a range of activities for children, teens, and adults that encourage and support a love of reading. Participants can earn incentives by reaching their reading and activity goals.
So, grab a good book and join Navy MWR Libraries from June 1 to September 30, 2022 for the Summer Reading Program. Find your local program at www.beanstack.com/DoD or join the virtual program at https://dodvirtualsrp.beanstack.org/
DoD MWR Libraries Support
DoD MWR Libraries
DoD MWR Libraries (
DoDMWRLibraries.org
) is a joint service initiative designed to create a better digital library user experience for members of the U.S. military community. Here you will find a one-stop site for over 80 online resources, available 24/7. Some of our resources include:
•
Newspapers and Magazines