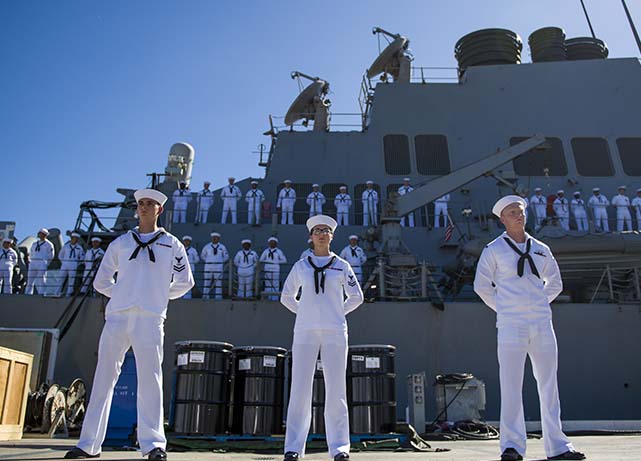 The Navy Military Community
•
Reach more than 1.6M loyal military consumers while making an impact on the lives of military families!
•
We will put you on the front lines for market segments that are primed to hear what you have to say.
•
The average military family income is $80,538.
•
Unlike the general population, all active-duty members are 100% employed and educated.
•
More than half of active-duty members are married and average two children per household.
•
Men comprise 80% of active-duty service members.
•
The Navy is the most racially diverse branch of service.
•
In the Navy, 41% are Gen Z and 39% are Millennials!
•
Navy families are always on the move. About four in five families have moved during military life.
•
Military members are highly loyal to brands, products and services that support them.

Watch this and see why you should partner with us!
Source: Refuel Agency and Military OneSource
Learn More