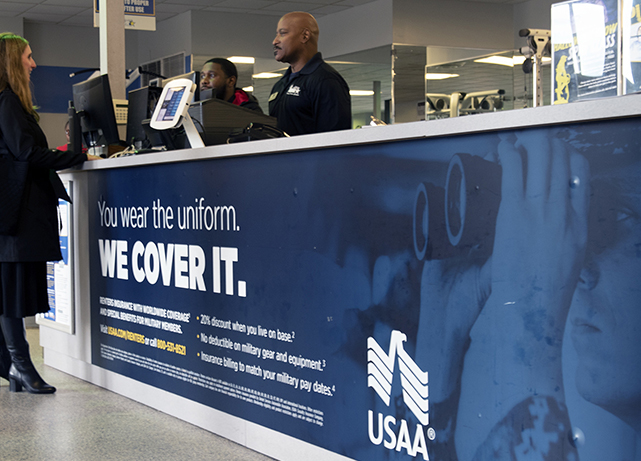 Paid Advertising Opportunities
Digital Signs: More than 600 digital monitors are located in high-traffic locations throughout 71 Navy installations, garnering over 6M monthly impressions. Static and video options are available. Paid advertisements are rotated with additional paid ads and MWR internal promotions.

Enterprise Web & Mobile Applications: Over 78 installation websites and 82 mobile applications are part of our global network averaging 2.5 million impressions per month. Visit www.navymwr.org/links for a complete list of apps and websites.

MWR movie theaters: Navy MWR movie theaters are a popular choice for newly-released motion pictures, with an average global monthly attendance of 83,000. There are 19 theaters located within the continental U.S. and 20 overseas. Static, animated and video advertising formats are available.

Large Format Printing: Reach the military market with creative large format printing, wall clings and counter wraps.

Download our sponsorship package here.