Navy Motion Picture Service
The Navy Motion Picture Service provides first-run movies at great prices for the entire family. NMPS also provides movies to Liberty centers and support for deployed forces.
The Possession of Hannah Grace
For gruesome images and terror throughout.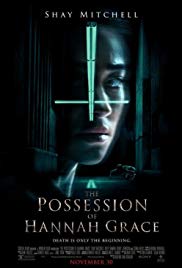 Release Date:

11/30/2018

Running Time:

86 mins.

Genre:

Horror, Mystery, Thriller

Studio:

Sony

Ndvd Ship:

01/14/2019

Ndvd Expire:

12/28/2022
Cast:

Shay Mitchell
Grey Damon
Kirby Johnson
Nick Thune
Louis Herthum
Synopsis
When a cop who is just out of rehab takes the graveyard shift in a city hospital morgue, she faces a series of bizarre, violent events caused by an evil entity in one of the corpses.