Navy Motion Picture Service
The Navy Motion Picture Service provides first-run movies at great prices for the entire family. NMPS also provides movies to Liberty centers and support for deployed forces.
Open Season
for some rude humor, mild action and brief language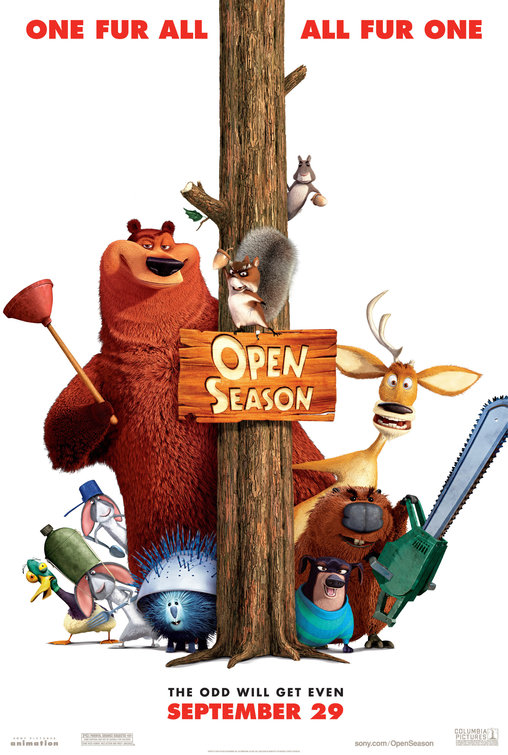 Release Date:

09/29/2006

Running Time:

86 mins.

Genre:

Animation, Comedy, Family

Studio:

Sony

Ndvd Ship:

10/15/2020

Ndvd Expire:

08/28/2024
Cast:

Ashton Kutcher
Martin Lawrence
Debra Messing
Gary Sinise
Georgia Engel
Synopsis
Boog, a domesticated 900lb. Grizzly bear, finds himself stranded in the woods 3 days before Open Season. Forced to rely on Elliot, a fast-talking mule deer, the two form an unlikely friendship and must quickly rally other forest animals if they are to form a rag-tag army against the hunters.